Amazing

 Mangrove Forest Sundarban Tour

Package
Welcome to Cheap Mega Travel Pty Ltd. We are one of the best Sundarban Package Tour Operator in Bangladesh
Looking for an unforgettable adventure? Our Sundarban tour package offers an exciting opportunity to explore one of the world's most unique and diverse ecosystems. Immerse yourself in the stunning natural beauty of the mangrove forests, spot rare wildlife like the Bengal tiger and saltwater crocodile, and learn about the rich cultural heritage of the local communities.
Visit the largest mangrove swamp in the world – Sundarban, one of the wildest and least known environments in all of the southern Asia. Sundarban Tour will take you deep into the forest to explore wildlife. You will get a chance to see Royal Bengal Tigers, spotted deers, claw-less otters, salt-water crocodiles, many species of birds, and many other wildlife. With comfortable accommodations, knowledgeable guides, and an array of activities to choose from, our Sundarban tour package is the perfect way to experience this incredible destination.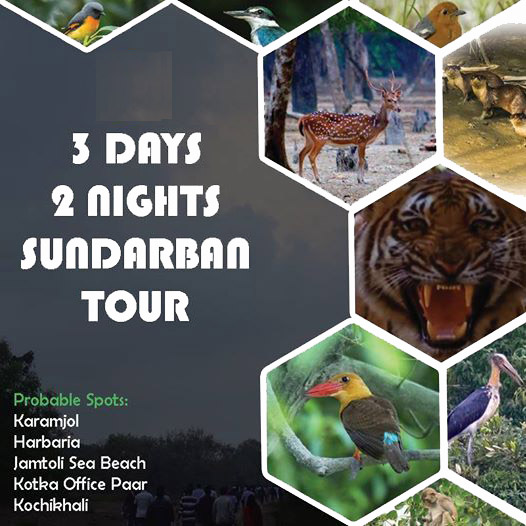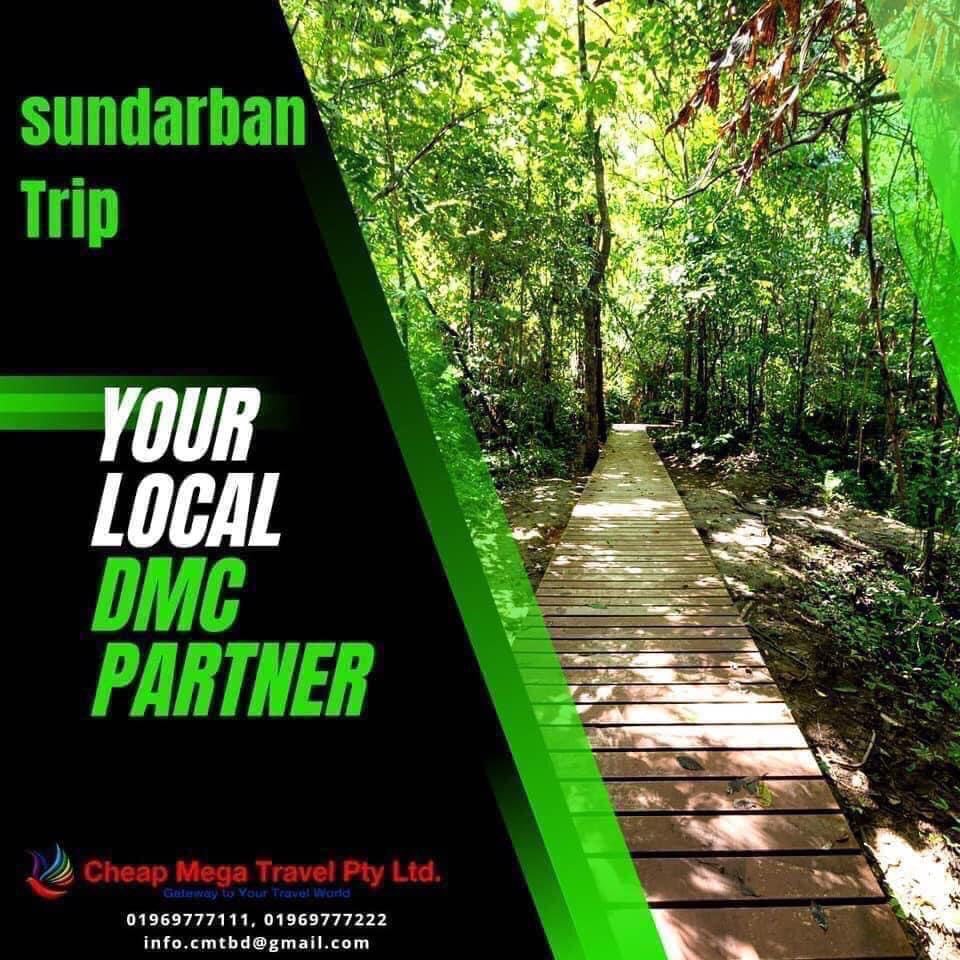 Experience the mesmerizing beauty of the Sundarbans with our exclusive 3 days 2 nights package tour. Immerse yourself in the enchanting mangrove forests, home to the majestic Royal Bengal Tiger and a plethora of unique wildlife. Our expert guides will accompany you on thrilling boat safaris, where you can witness the exotic flora and fauna in their natural habitat.
Indulge in the tranquility of the surroundings as you cruise through the winding rivers and creeks, capturing breathtaking views of the sunset. Enjoy comfortable accommodation and delicious local cuisine at our handpicked resorts, ensuring a delightful stay. With our carefully crafted itinerary, you will have ample time to explore the diverse ecosystems, visit charming villages, and engage in adventurous activities like fishing and bird watching.
Join us on this unforgettable journey. Where nature's wonders unfold before your eyes, leaving you with memories to cherish for a lifetime. Book your 3 days 2 nights Sundarban package tour now and embark on an extraordinary expedition in this UNESCO World Heritage Site.
SUNDARBAN TOUR DETAILS
# Area Covered: Largest Mangrove Forest Sundarbans
# Tour Attraction: Harbariya-Karamjal • Kotka Sea Beach • Hiron Point • Koci Khali • Tiger Point • Dublar Char
# Availability: YES
# Tour Type: Nature and Wild-Life
# Tour Duration: 3 Days & 2 Nights (can be changed for clients needs)
# Charge: contact for present package offer