Amazing
 

Sikkim- Darjeeling Tour
Welcome to Cheap Mega Travel Pty Ltd. We are one of the best Indian Package Tour Operator in Bangladesh.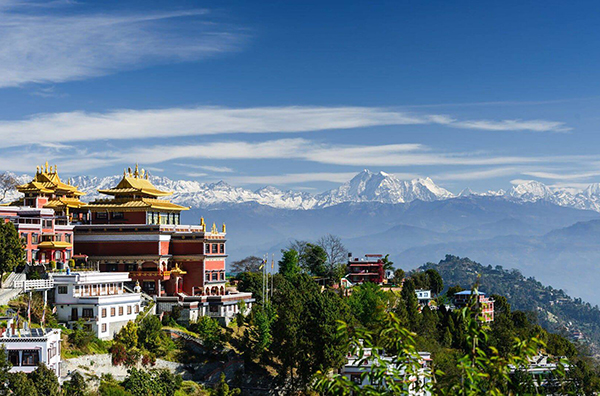 Sikkim-Darjeeling tour
8 Nights 7 Days
Visit India's Sikkim and Darjeeling with Cheap Mega Travel only if you have an Indian visa.
There are great tour packages in India organized by Cheap Mega Travel throughout the year.
Tour Details :
First night:
AC business class bus starts from Dhaka Kalyanpur to Burimari at 7 pm. Bus journey is all night.
☑️For those who will pass through Kolkata, the bus fare will be calculated from Siliguri.
☑️Since it is 8 nights 7 days tour, By Rail NJP,  You will have to stay extra 2 days in Siliguri.
* Special Note : Confirm your trip after checking the details well
Day 1:
After completing the immigration formalities, immigration should be completed on foot at Chengrabandha side.
Our car will be parked in front of Chengrabandha office. From there we will drive to Siliguri. It will take an hour and a half to reach. 
After lunch in Siliguri, we will go to Darjeeling to see the beauty of the beautiful mountain roads.
You can check in at the hotel, get fresh and go around Darjeeling on your own or rest.

Day 2:
Get ready between 4.00 to 4.30 am and go to Tiger Hill (Sunrise Point). Ghum Monastery and Batasia Loop, Rock 
Garden on the way back.The driver will call you and the car will arrive in front of the hotel.After breakfast
I will go out for the whole day's site seeing.You will be free in the evening.Mall Road and local market can 
be roamed and shopped at your own pace. Mall Road is walking distance from the hotel.
Dinner at the hotel.
Our hotels in Darjeeling:
1. Central Inn
2.Hotel Aliment

Day 3:
After breakfast start the journey from Darjeeling to Gangtok (Inner line permit should be taken from Rangpoo Check Post which 
is similar to the immigration process.) Here you have to submit photocopy of photo, passport and visa and entry stamp in passport 
and stay in Gangtok.
Day 4:
After breakfast in the morning, I will leave for Lachung with the luggage. The car will come Car will arrive between 10.30-11.00. 
Everyone drives to see the view points (Seven Sisters Falls, Naga Falls, Bhim Nala Falls, etc.).
Lunch will be on the road.
Reach Lachung in afternoon or evening.
Dinner will be at the hotel.
Take necessary cold luggage. One night affair. Access luggage must be left at the hotel reception. Lachung being a remote 
area has nothing particularly appealing about it. So don't expect anything special there.
Overnight at Lachung.

Our hotels in Gangtok:
1.Hotel Leo International
2. The Mazong Hotel
3. Lotus Inn Samphel

Our hotels in Lachung:
1. The Hidden Valley

Day 5:
After breakfast, leave for Yamthang Valley. Zero points are not included in this tour. No travel company does this.
If you want to go to zero point, you must talk to the driver on your own. There may be a cost of Rs 500-700 per head.
It must be remembered that the oxygen level is low at the zero point, so you should not run, jump or jump too much. 

We




will come back and have lunch at the hotel. And will start the journey towards Gangtok.




 Will reach hotel in evening or night and have dinner at hotel
Day 6:
After breakfast, I will go to Tsangmo lake (Tsangmo lake 12,400 ft). Come back and have lunch at the hotel. You will be free from afternoon or evening. You can enjoy Gangtok in your own way. Overnight at Gangtok. Gangtok city tour can be done if Sanggu Lake permission is not available due to any problem.
Day 7 :
Departure from Gangtok to Siliguri at 6-7 am. On the way (Submit the ILP Inner Line Permit documents and get the exit seal from Rangpoo 
Check Post.) Directly to Siliguri. Those who will reach Kolkata will leave for Kolkata from there. Others will leave for Dhaka by evening bus after 
completing Burimari immigration via Chengrabandha. Inshallah you can reach Dhaka between 6-7 am.
Special Note:
If the tour plan is changed for any reason including weather/natural/accidental, it must be accepted for the sake of their own safety.
If there is a delay anywhere in the vehicle schedule, the cost of separate meals will have to be borne by all.
The authority reserves the right to change the bus seat, tour date, tour plan at any time under any circumstances.

Cost includes:
⚫️Dhaka to Burimari Return Bus Ticket (Excluding Kolkata Gest)
⚫️Darjeeling 2 nights stay
⚫️Gangtok 3 nights stay
⚫️Lachung 1 night stay
⚫️Three meals a day (from Siliguri)
⚫️Side seeing in reserve vehicle
⚫️Guide Facilities (Lachung, Yamthang Valley, and Sanggu Lake)
⚫️No separate charge for couples

Cost does not include:
#Visa fees, travel taxes, speed money at the border, meals at highway restaurants and personal expenses included
# Any park or ride tickets, zero points, view point expenses, any incidental expenses.
##Note:☑️
Remember, since this tour involves frequent vehicle changes and long time journeys, the lighter the travel bag, the more convenient the 
journey.
Since this is an out of country tour, I will try to budget for accommodation, meals and advanced facilities.
Please read the Sikkim-Darjeeling tour details carefully.